The 'Shine' Women's Mentoring Service – led by Sacro – was one of a handful of Public Social Partnerships (PSP) showcased at a special event held at the Scottish Parliament on 25 February 2015. The success of co-planning and joined up service delivery in reducing reoffending was the central focus of the event, which was sponsored by Christine Grahame MSP, Chair of the Justice Committee.

The event aimed to highlight the success of collaborative working between public services and third sector organisations in the justice community, almost two years on from the launch of the Scottish justice sector PSPs. Those attending the event heard a selection of personal stories from those involved in the PSPs as well as a series of brief progress reports from the PSP leaders.

Speaking on behalf of the 'Shine' PSP, Tom Halpin – Chief Executive of Sacro – hailed the strength of PSPs in putting people ahead of process and supporting some of the most vulnerable citizens across Scotland, and welcomed a further two-year commitment to funding the partnerships, which will continue to be delivered through to 2017.

Ahead of the event, findings of a series of independent evaluations of PSPs were published, which demonstrated the value and effectiveness of collaborative approaches to service delivery. The appraisal of the 'Shine' women's mentoring service illustrated a considerable proportion of participants making progress towards a long term reduction in reoffending and increased integration into the community. Read more about the independent evaluation of 'Shine' here.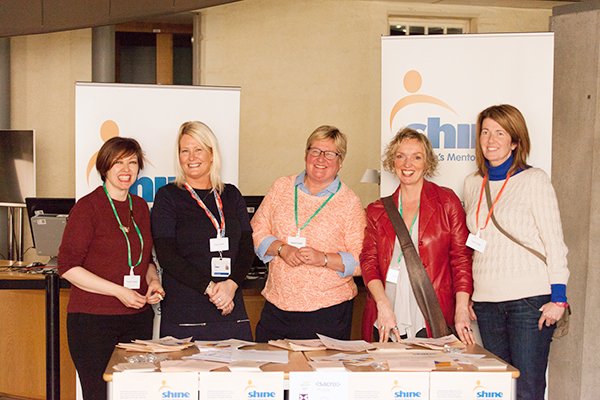 Note:

Shine is a national mentoring service for women offenders. The service is provided as a Public Social Partnership (PSP); a strategic partnership between public and voluntary sector organisations. Shine was launched in April 2013 and is now available all across Scotland.