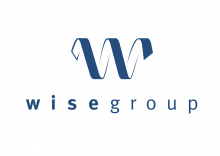 The Wise Group is a social enterprise. We're a business that provides solutions to social problems. We've got a commercial focus but we re-invest any profits for the benefit of the people and communities we work with.
Since 1980 the Wise Group's been changing lives – helping people gain new skills and get off benefits and into work, reducing reoffending, regenerating communities, working to eliminate fuel poverty and trying to create a greener society.
We have projects across Scotland and the North East of England developing and delivering innovative services to meet the needs of the people and communities we work with.
We work in partnership with public, private and third sector organisations to meet shared goals and make a positive impact on society. We are helping other social enterprises grow and fulfil their full potential.
The Wise Group delivers. In 2010, we helped almost 5,500 people get a job, improved 150,000 houses to reduce their household's carbon footprint and developed significant regeneration projects in 16 different communities across central Scotland.
Our passionate, progressive, and accountable staff are central to our success. We are committed to equality and diversity and continuous improvement. We value our staff and strive to support their development. We believe that improving our staff behaviours and skills builds better services for our customers.
Argyll & ButeEast DunbartonshireGlasgowNorth LanarkshireSouth LanarkshireWest Dunbartonshire